The Civil Society Strategy will shape government's work with and for civil society over the next 10 years. Through the strategy we want to explore new ways to empower people, unlock partnerships and enable communities to shape and enhance the places where they live. We want to hear from as many people as possible about how we can do this so we teamed up with Policy Lab to design a toolkit that draws out innovative and inspiring ideas. We recently used it in Birmingham during the first of our regional Civil Society Strategy workshops.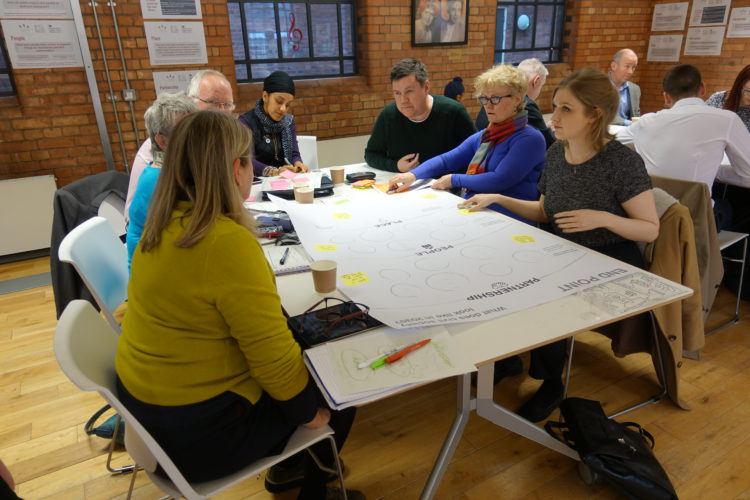 Creating a society for the future
The first thing we asked people to do was imagine what their ideal civil society looks like a decade from now, this is called the vision state. This allowed them to create a full picture of the different people, places and partnerships that are involved in their ideal vision of civil society and the relationships between them.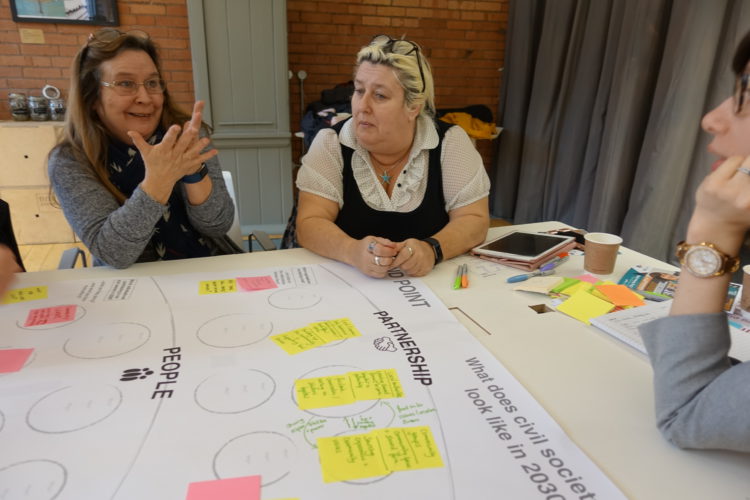 We then asked attendees to identify the challenges that need to be overcome to make their ideal vision of civil society a reality. Finally we brainstormed ideas of what individuals, groups and government at all levels can do to overcome these challenges.
We'll be holding further conversations, which together, will help us develop a shared picture of where we want to get to and what steps government and other partners could take to achieve these shared goals. Here's what one of our participants thought:
Get involved
You too can put on a conversation with your networks and communities, using our toolkit  which follows the approach we used, or your own approach. We want to hear from you and want you to help us shape the Civil Society Strategy. If you are putting on an event, let us know by using#CivilSocietyStrategy on social media and by emailing civilsocietystrategt@culture.gov.uk.
Have your say
We would also encourage you to submit your thoughts via our online platform which asks a number of questions around people, place and partnership in civil society. Once you've read the summary section on the purpose of the strategy and its terms and conditions, you can then select which questions and sections to answer and submit your response any time before 22 May. If you are interested in finding out about future workshops, please email the strategy team at civilsocietystrategy@culture.gov.uk.