Claire Dove OBE reflects on her first six months as VCSE Crown Representative and what the Civil Society Strategy means for the future of social value and commissioning.
Reflections on the past six months
As VCSE (voluntary, community and social enterprise) Crown Representative, I want to support public service commissioners and civil society organisations working hand-in-hand to build stronger and healthier communities across the country.
Over the past six months I have travelled across the country, meeting with the Government and the sector – both of whom are encouraging charities, voluntary organisations and social enterprises to work in tandem with Government to deliver better public services.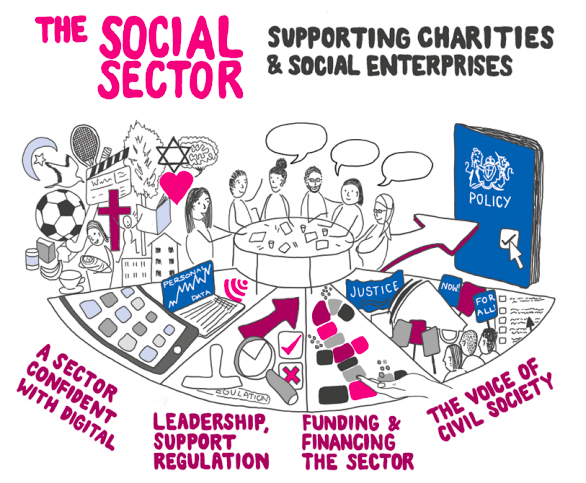 In June we hosted a roundtable with the Prime Minister to discuss the role of social enterprise in the UK and how government can support growth in the sector. We recently held workshops in Manchester, Birmingham, Kirklees and Essex to review the application of the Social Value Act. During these interactive sessions we discussed challenges and opportunities, who should be involved and how to drive cultural change.
I have also taken part in events including the Social Value Summit, Fit for the Future, the Small Charities Week Reception and a forum for Inside Government.
My reaction to Civil Society Strategy
In August, Government published the Civil Society Strategy, setting out it's long term vision for society which rightly placed communities at the centre of decision-making.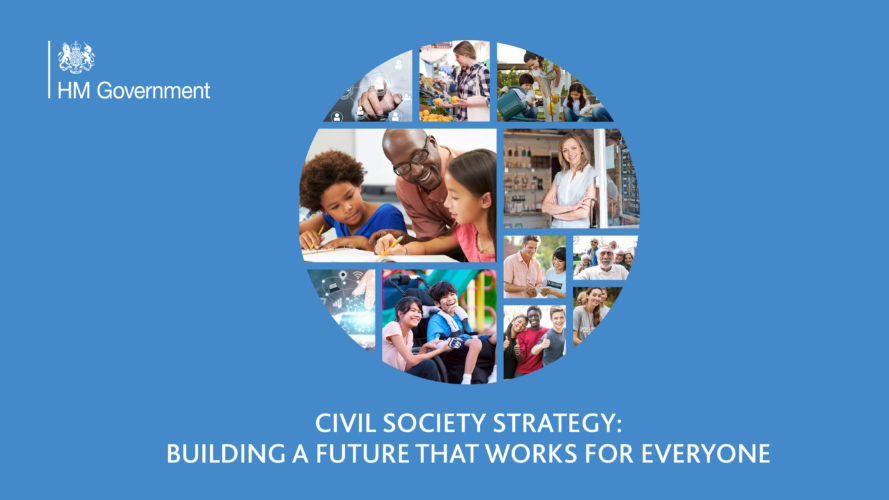 This is the first strategy of its kind in 15 years and focuses on five key foundations of social value: people, places and the respective public, private and social sectors and proposes significant reforms across these sectors to enrich lives and build a fairer society.
I worked alongside DCMS and other Government departments to contribute to this work and make sure that the sector's views were championed. This strategy reflects not only the Government's commitment to improving its use of the Social Value Act 2012, but also the importance of social value through all aspects of our work with Civil Society.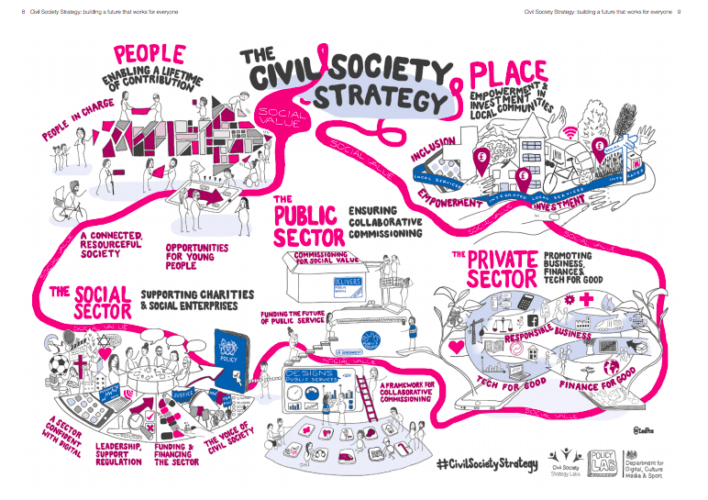 What's next?
The next six months is shaping up to be even more busy and exciting than the first! We are building a team to implement the strategy and work is already underway to administer the announcement made by David Lidington, Minister for the Cabinet Office on 25 July to:
train government buyers

on how to take account of social value in commissioning and procurement

evaluate social value

rather than simply 'consider' it in new procurements

apply the Act to goods and works

, as well as services in central government departments
Representatives from both national and regional VCSE networks will be invited to join my new VCSE Advisory Panel. This panel is due to meet for the first time in September and will support my work, enabling more VCSEs to compete effectively in public sector contracts.
We will be adding to the online resources currently available, starting with a guide to support VCSE's bidding for government contracts, written in consultation with the sector. You can access this guidance and find out more about work going on in this area on my GOV.UK page.
I'll also be working closely with Emma Jones, Crown Representative for Small and Medium-sized Enterprises on the Government's aspiration to spend £1 in every £3 with SMEs (this includes VCSEs). The Government is Open for Business to VCSE sector organisations of all shapes and sizes.
This is just a small sample of what's to come you can also follow me on twitter for latest updates about my work at @VCSECrownRep