Maidstone and Mid-Kent Mind (MMKM) is delighted to be connecting with local charities across the county and blogging about our work across this past year.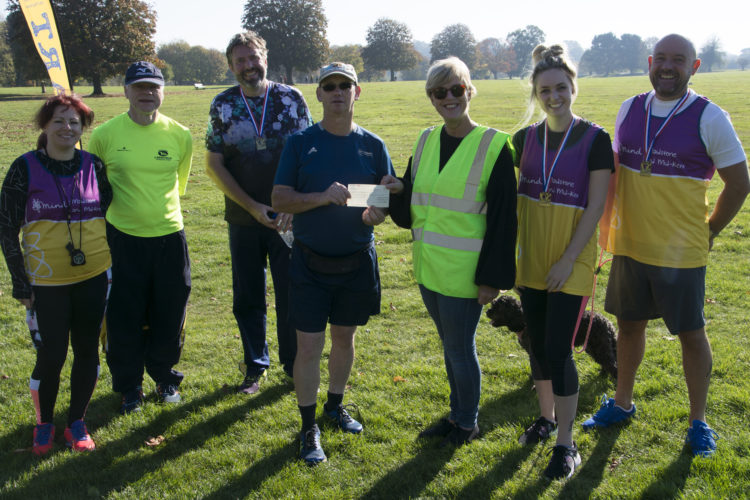 Last year, we found Local Charities Day to be an incredibly beneficial experience, providing us with an opportunity to learn all about other local organisations and groups who were working within their local communities to support individuals in need. It was incredibly eye-opening using the #LocalCharitiesDay hashtag and the other tools available to get inspiration from what other groups were doing. It was a great opportunity to learn about the breadth and depth of charity work across the UK and a fantastic opportunity to be stimulated with the content we create as an organisation. We were very grateful that we had the chance to share our work through an accredited government channel too; it was incredible to share our work with the public.
Training and support
In the past year, MMK Mind have worked hard to grow both our training offerings and the amount of support we offer by delivering mental health support to a great number of our community. In the past year, our youth programme has seen particular growth with new courses such as Forward Thinking Females being introduced to better support young women within the Mid-Kent area. Forward Thinking Females is a partnership-based course where we work with a local leisure centre to provide support around areas such as body image and confidence to young women between the ages of 14 and 25. This course has been popular, receiving positive praise. It has been an amazing opportunity to work with another local organisation to good within the community.
In addition to Forward Thinking Females, our introduction of monthly Youth Groups has proved incredibly popular, providing young people with a place to come together and find peer support. One of these groups being Transgender focussed has also provided young people going through transition with a safe place where they can feel confident in being themselves. Our Youth Programme has seen significant development and we are incredibly proud of it. You can read the full details on it here:
We have also been lucky enough to have the opportunity to develop our training packages, providing the local community with more options to access training than ever before. This training has included free Suicide Prevention and Awareness Training funded by Kent County Council, Medway Council and Transforming Health and Social Care in Kent and Medway. These funders have enabled us to deliver training to approximately 900 people (as of the date I am writing this) with hundreds more estimated to complete training before the contract is completed. It has been a golden opportunity to provide individuals in Kent with high-quality training which increases awareness about the signs of someone who may be feeling suicidal.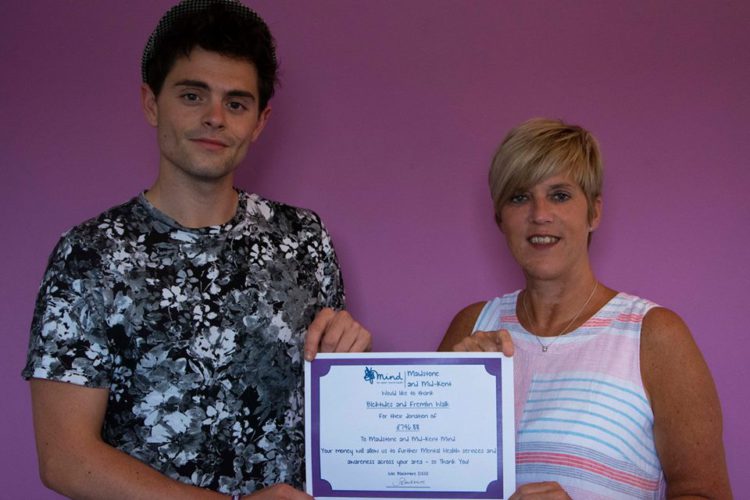 Empowering people
This will hopefully empower people to feel confident in preventing someone from committing suicide by knowing how to support them. In addition to this programme, we have also been lucky to receive funding from Awards for All to deliver FREE Youth MHFA training across the Mid-Kent area which covers more areas of ill mental health and how it would be best to help a young person who may be experiencing mental health issues. We also host a brand-new online training package which is designed to allow people to access mental health awareness training whenever and wherever they like.
It has been a fantastic year for MMK Mind's training programme and we are incredibly excited to see what 2019 brings.
There is so much more we could talk about for 2018 but we don't want to eat up too much space here on the blog and we are eager to see what others have shared! So, if you want to connect with us, you can do so via Facebook, Twitter, Instagram and via our website.
Thanks for taking the time out to read this article and thank you for your support. Together, we can end the stigma associated with mental health.
Get involved: