Our story
In 2010, Janice Lewis, Lee's mum, was diagnosed with non-Hodgkins lymphoma cancer and Northampton hospital for the next four years became our lives. We quickly identified what a tough time it was for people – financially, physically and emotionally. We also saw the loneliness people experienced outside visiting hours and also for those who had no visitors at all.
One of the first things we did was to fundraise for TVs for the ward we spent time in while in hospital, so people did not have to pay at a time they couldn't afford it. Over a two year period, Lorraine completed a number of obstacle race challenges to raise money to fund fourteen TV and DVD players for the adult cancer ward in Northampton Hospital. However, after that we thought there must be something we could do on a long term basis.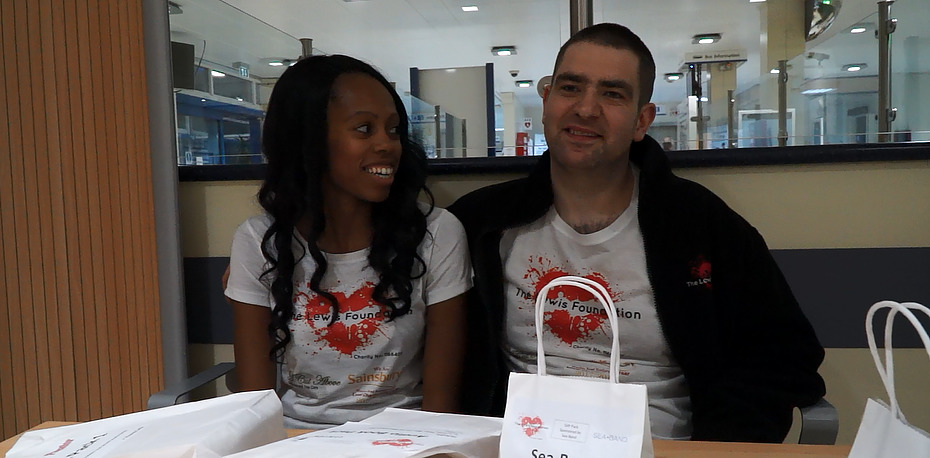 The gift of giving
We used to buy gifts for people who were in hospital, when we went to the hospital shop. This could be a magazine or some sweets. We saw how it made people smile and also opened up conversation to spend time talking with people. That is when we came up with the idea of giving gifts to people who were receiving treatment for free.
In 2016, we set up our charity, The Lewis Foundation, giving 80 gift packs a month with a choice of 8 gifts to the one ward we spent so much time in at Northampton General Hospital. However, it grew from there and we now provide 1700 free gifts to adult cancer patients at Northampton General, BMI Three Shires, Milton Keynes, Kettering, Bedford and Leicester Hospitals. Gifts ranges from puzzle books, board games and adult colouring books.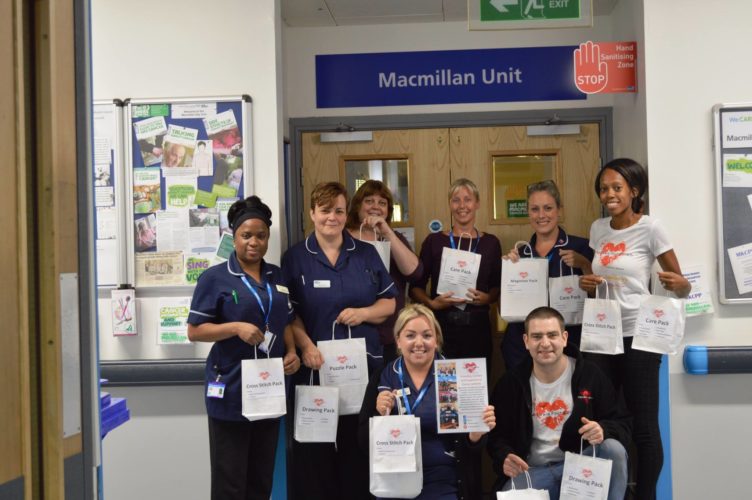 More than a gift
The gifts are achieved as a result of people fundraising, companies donating items or people holding collection drive for items. There is no criteria to receive a gift and we never expect donations in return. The gifts helps to provide a distraction from what people are going through, as there can be a lot of thinking time whilst you go through treatment. It is also a way to show people that there are people out there that care.
We go into the hospitals on a weekly basis and hand these gifts out, so it also becomes more than a gift. It is an ice breaker leading to conversation and a form of support for people going through treatment.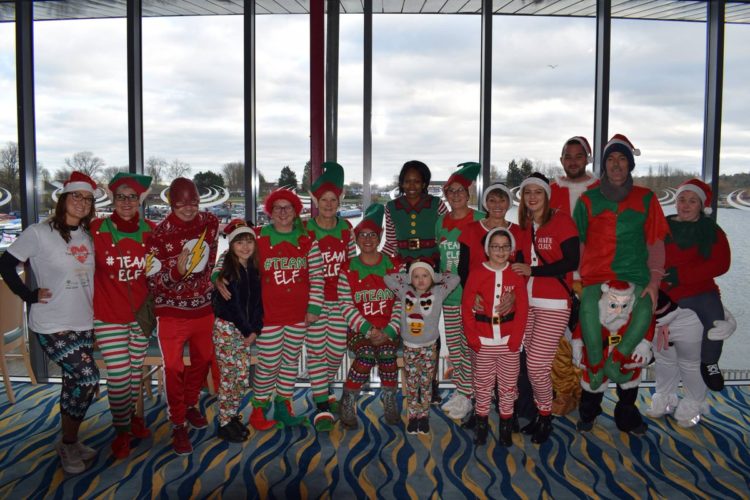 Dedication and community spirit
Each week members of the Northampton community volunteer their time to help get the gifts packed and ready for the hospital. The Lewis Foundation is made up entirely of volunteers, providing our services around our day jobs.
We are supporting Local Charities Day, because our charity works with our community to make a difference to others at a time they need it the most. We could not achieve what we have without our community support. On Local Charities day we will be at a fundraising event being held by Eastfield Academy in Northampton, where the school is hosting a Christmas Fete to raise money for our charity. Then in the evening we will do our weekly Friday night visit to Northampton General Hospital, handing out our gifts to people who are staying in hospital receiving cancer treatment. We come with a trolley full of gifts and a gift list to pick their gift from.

Get involved in Local Charities Day