Our first International Tech Hub Network programme was a resounding success! Participants returned home armed with new skills, ideas and connections, ready to share their knowledge and positive experience of the UK tech sector with their local business networks.
Building global partnerships
Go Global Africa 2019 brought 18 of the most promising tech startups from Kenya, Nigeria and South Africa to the UK for a series of workshops designed to support business growth, culminating in a pitch event. Participants met with representatives from the UK tech sector to learn from one another, share innovations, and establish future connections.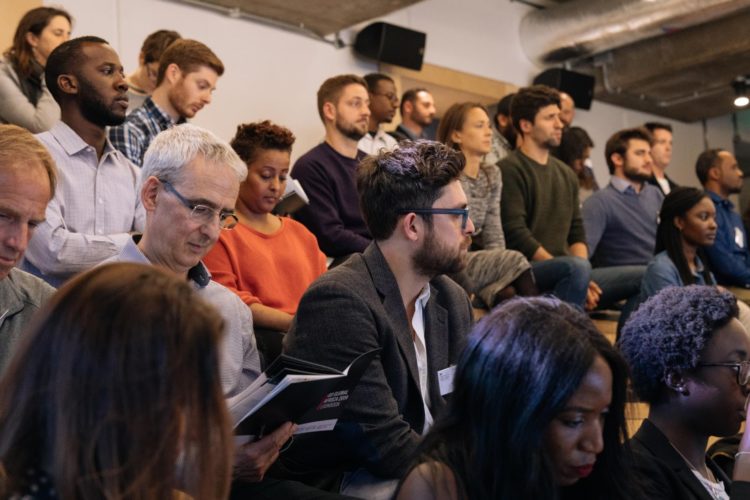 Progress so far
We caught up with some of the startups to hear about the impact the programme had and what they've been up to since…
Kenya
"Thanks to Go Global Africa I am better able to clearly outline my vision for my company's growth. I've been having meaningful conversations with potential investors and have created a strategy for next steps."
"Go Global Africa exposed Myfugo to tech partners and we learnt how to leverage AI to enhance our product. It influenced our growth strategy by defining how we can move from simple steps to quantum leaps in customer acquisition."
"Access to experts and mentors on the programme enabled me to re-analyse and build-up my business. The programme offered a great opportunity to network with other passionate like-minded people and work with mentors."
Richard Machomba, FlexPay Technologies:
"The experience, knowledge, networking and support offered by the programme can be applied directly to our startup – we are leveraging shared wisdom to scale up business in a more calculated, strategic way."
South Africa
"Go Global Africa provided an excellent introduction to the UK tech ecosystem and marketplace, a foundational network of potential collaborators and opportunities was established and the coaching and pitch event experience were priceless. GLU is exploring UK opportunities and we have three new collaboration partnerships with connections made on the programme."
"We finalised our investment round and have received global attention on our unique pensions product, including being invited to present at the World Bank's conference on micro-pensions. Go Global Africa gave us a compelling route to entering developed markets – we are currently exploring entering the UK market through DIT's Global Entrepreneur Programme and are engaging with pension industry bodies, regulators and potential UK partners."
"The programme highlighted the importance of healthy ecosystems to startups' success, pushing us to have a global mindset and presence. We are closing a funding round and expanding the business further in South Africa."
Nigeria
"Following Go Global Africa we have been hosting community events to share my learnings from the programme, particularly as a female Chief Executive. The exposure offered has been invaluable, we are following up on introductions facilitated by the programme."
"Since participating we have been featured by the Impact Hub Berlin as a winner of the Better Together Award 2019, as we continue to make a positive social and environmental impact through sustainable waste collection and recycling. The programme allowed us to develop a pitch deck for target impact investors which we have distributed."
"We've been working on a new product, Gage, and have launched 'Beyond Nigeria' to reflect the immersive learning from Go Global Africa to the tech ecosystem in Nigeria. The programme influenced how we think, our UX process, our partnerships and how we view collaboration."
Next steps
The Tech Hubs in Kenya, Nigeria and South Africa will drive forward the knowledge sharing and relationship building kick-started by Go Global Africa 2019. Already in the pipeline is the UK-South Africa Tech Hub's collaboration with the Department for International Trade on its Africa 3.0 Insurtech conference which will be held in Kenya between 15-16th July.
Find out more and get involved