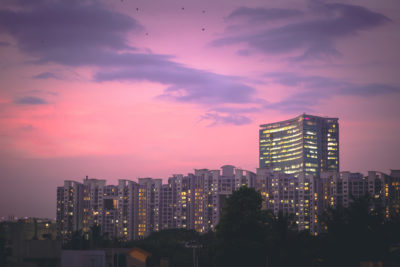 Did you know that the UK's tech sector is growing almost three times faster than the rest of the economy?
And that the UK is ranked as one of the best places globally to start and grow a business. 
UK tech saw the highest venture capital investment in Europe in 2018 – £6.8 billion ($8.7bn) demonstrating the international appeal of British business. 
And what better partner for the UK on digital tech start-up collaboration than India? India's growing and dynamic pool of skilled workers and entrepreneurs are using technology  to leapfrog development, and developing innovations that will help solve global challenges.  
The opportunity:
The UK government's International Tech Hub Network and the newly launched UK-India Tech Hub is in search of talented start-ups to join the inaugural Go Global India 2019 programme.
Go Global has been a hugely successful programme of the UK Israel Tech Hub since 2012 which has been rolled out successfully across Balkan and African countries. 
This is a fantastic opportunity for start-ups using technology to tackle local issues, to participate in an exciting and intensive programme to learn how to scale their startups and build global solutions. 
What's involved?
Successful applicants will be sponsored to join a training programme in Bengaluru starting from mid-October. This will be followed by a 5 day intensive programme in the UK in early December 2019.  
The programme will help companies to improve their business skills and capability, build links with the UK's thriving tech sector, and work with UK expertise to take their business to the next level.
Application dates and deadlines:
Find out more about the curriculum and application process in this form.  The deadline for applications is 06.10.19.
Find out more and get involved