The UK government's International Tech Hub Network is in search of early stage digital 'tech for good' start-ups impacted by COVID-19 to get involved in a virtual Go Global programme.
In this unprecedented time of COVID-19 there has never been a more critical moment for the international community to work together and learn from one another in response to the crisis.   
COVID-19 is affecting society on a global scale. Digital tech founders and startups need to adapt and operate differently to overcome increasing uncertainty and future challenges.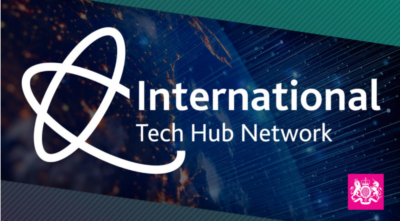 The opportunity
This is a fantastic opportunity for start-ups who are developing and using technology to tackle global issues and have identified challenges to grow and scale in light of COVID-19. Selected startups will grow their international networks, and work with leading sector experts across different interactive sessions to help them scale and overcome the problems they're facing.
The virtual programme builds on the success of Go Global, launched by the UK-Israel Tech Hub in 2012, which has been successfully rolled out across Africa (Kenya, Nigeria and South Africa) and India by the DCMS International Tech Hub Network.
What's involved?
The programme will deep dive into challenges being faced, explore the best practice emerging to take them on and create a playbook of tools, tips and insights for startups to not only survive but build toward thriving in the coming weeks, months and years. 
Successful applicants will be invited to take part in a series of tailored virtual sessions delivered by UK and international experts on the following topics:
Accessing Funds & Fundraising

– focuses on best practice for fundraising and what investors are looking for during/post COVID-19

Financial Management

  – focuses on approaches for adjusting finances e.g adjusting revenue models, financial forecasts and reducing costs without impact

Scaling and Optimisation

– focuses on the fundamental knowledge and tools for scaling businesses

Leadership Through Crisis

– focuses on creating highly effective remote operations, managing conflicts from a distance and maintaining motivation

Mastering Marketing

– focuses on sensitive yet impactful communications and COVID-19 digital marketing opportunities

Pitching Excellence

– focuses on the frameworks behind impactful pitches and presentations for businesses
Apply now
The International Tech Hub welcomes applications from startups based in Brazil, India, Indonesia, Israel, Kenya, Nigeria, South Africa and the UK. Find out more about the requirements, curriculum and application process in this form. The deadline for applications is midday (BST) on Friday 19th June 2020.