The effects of COVID 19 have had a huge impact on families of children with SEND (Special Educational Needs and Disabilities).
Disruption to schooling, lack of childcare, cancelled medical and therapy appointments, family and friend support networks unable to help, concerns about children with fragile health becoming ill and changes to valued daily routines have, in many cases, impacted the mental wellbeing of parent carers.
What we do
Ruby's Fund is a Cheshire based charity which was set up by Alison Parr, a parent carer, back in 2013 and our passion is to improve the lives of families who have a child with SEND. We launched a 'Thriving Families' service before lockdown which aimed to support parent carers with their mental and physical health and provide early interventions to prevent families going into crisis.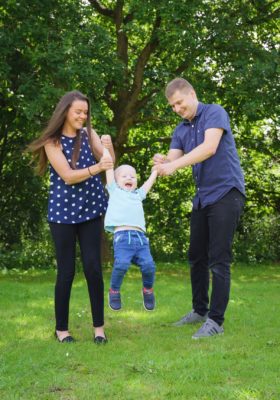 Since March, self referrals into the service have increased beyond capacity, with parent carers asking for support because they "can't cope", "can't do this anymore" or feel "unsupported" in their parenting due to the stress and isolation caused by the COVID 19 situation.
Thanks to the funding, what we can now do
The money from the National Lottery Community Fund will allow Ruby's Fund to provide help to more families over the next six months – including counselling, anxiety support, peer support groups, help for siblings and pampering. The aim of these services is to reach out to families who may be struggling at the earliest opportunity and avert a crisis which may, otherwise, have required support from the NHS or social care.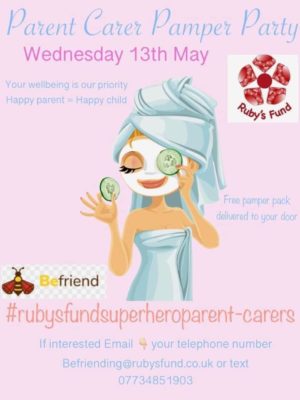 We have recruited our new staff and are now planning our service delivery over the coming weeks and months. We know we can make a big difference and we're so grateful for the funding.