Now is the perfect time to get back out and reconnect with friends, family and community, looking ahead to the future and more times we can all enjoy together.
After a period of time like no other that has forced us all to spend time alone and away from the people we love, this summer has given everyone  the chance to reflect and value the relationships and connections that mean so much to us.
As restrictions have lifted, we've encouraged young people to reconnect with their friends, families and the network around them by taking part in activities and events that represent a small part of the Qualifications and Awards we provide.

Festival of Leadership
The best example of this has been our Summer Festival of Leadership, which brought together a whole series of activities that gave learners the chance to think about the skills they've developed over the last 18 months and how they might put them into practice.
By teaming up with the Department for Education and DCMS to work on the Rediscover Summer campaign, we've tried to shine a light on the opportunities that exist for young people to reach out to those around them with the 'You and Your Community' section of the Summer Festival of Leadership resource.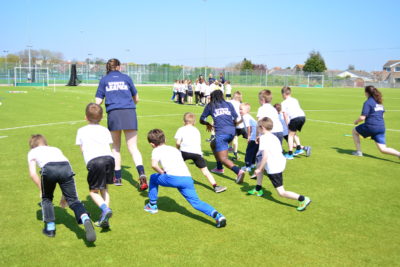 Developing key skills
All of our Qualifications and Awards aim to provide young people with the chance to build their confidence in five key skills: Communication, Teamwork, Self-Belief, Self-Management and Problem Solving. By developing these skills, participants learn how to build their resilience and pathways towards realising their potential.
The You & Your Community section of the full Summer Festival of Leadership offers a tiny glimpse into the ways in which building confidence in the five key areas becomes possible for young people through learning more about their strengths and weaknesses, getting involved in volunteering activities and leading others in a variety of events and tasks.
If 2020 was the year we all went into lockdown and isolation, we want 2021 to be remembered for reconnecting with our communities, rebuilding our aspirations for the future and rediscovering the things that bring us fun and joy.