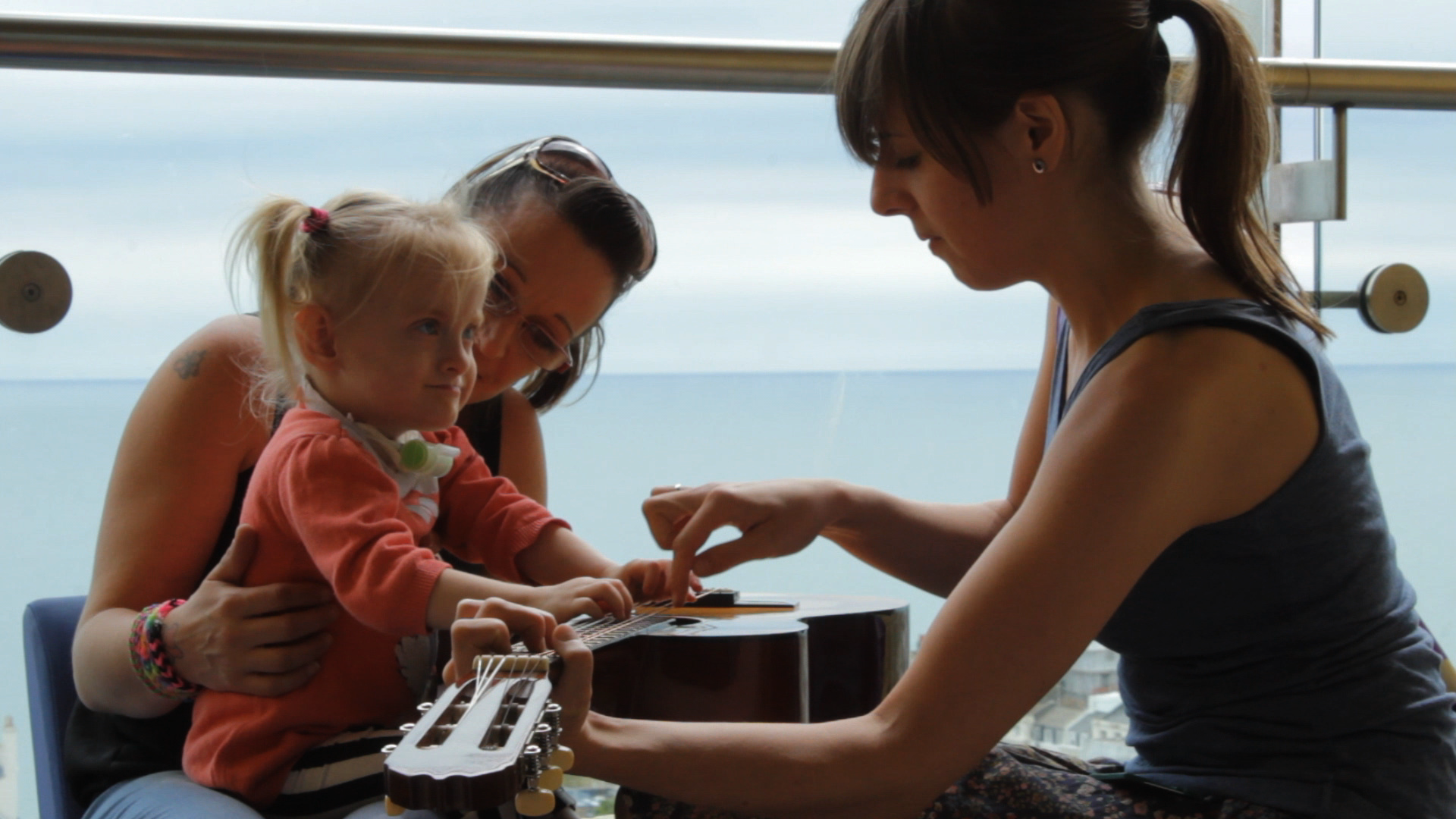 When you think of hospitals, what are the sounds you remember?
The beeping machines?
The alarms at night?
The scurry of nurses?
The sobs of families?
As a child, I spent a lot of time in hospitals. It was a deeply unsettling experience, both the actual time I spent there and later the isolation and distance it had created between myself and the world around me. But what if I told you that in the Royal Alexandra Children's Hospital in Brighton, and numerous dementia treatment and assessment wards across Sussex, you would hear something very different thanks to the work of Rhythmix?
Could you imagine a hospital filled with positive, nurturing sounds and laughter?
The sounds of a person with dementia singing to their favourite song.
A child playing a cello in their hospital bed.
A baby being surrounded with the soothing sounds of ukulele and their parents humming along.
Of siblings singing together and writing songs.
Of doctors dancing with patients and their families, as musicians play with people receiving treatment.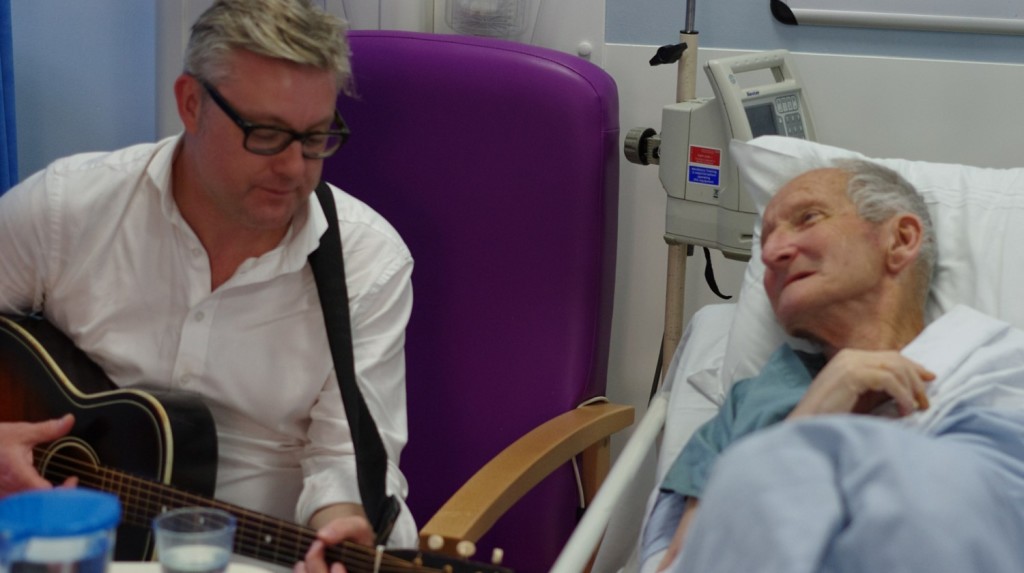 Rhythmix's Wishing Well programme brings live, person-centred music making right to the bedside of children, young people and older people with dementia in South East England. We help medical staff see the person beyond the patient.
Critical Care Practitioner Janet Lee from the Royal Alexandra Children's Hospital has said "The Wishing Well musicians come in with a different vibe, a different pace. They interact directly with the children here, taking their time. They bring sounds from the outside world into the Hospital and see the child beyond the health condition." The Royal Alexandra Children's Hospital is the only children's hospital for Sussex and surrounding areas, so we work with hundreds of local children every year.
We let a person be an active participant in music making, filling the space around them with the music they need. This might be calming music before an operation, or handing over a drum and letting someone release anger whilst Wishing Well musicians jam to their beat.
For a person with dementia, music can unlock memories and help be used as a tool to bring calm or joy to someone with dementia. Lucy Frost, Dementia Specialist Nurse and Nurse Consultant for Sussex Community NHS Trust said "The essence of good dementia care is human connection, and music lets us do that". Musicality is one of the last parts of the brain to be affected by dementia, and we've seen people smile or sing who had been silent for days or weeks thanks to a musician playing a song they love, or by handing them a guitar to strum on.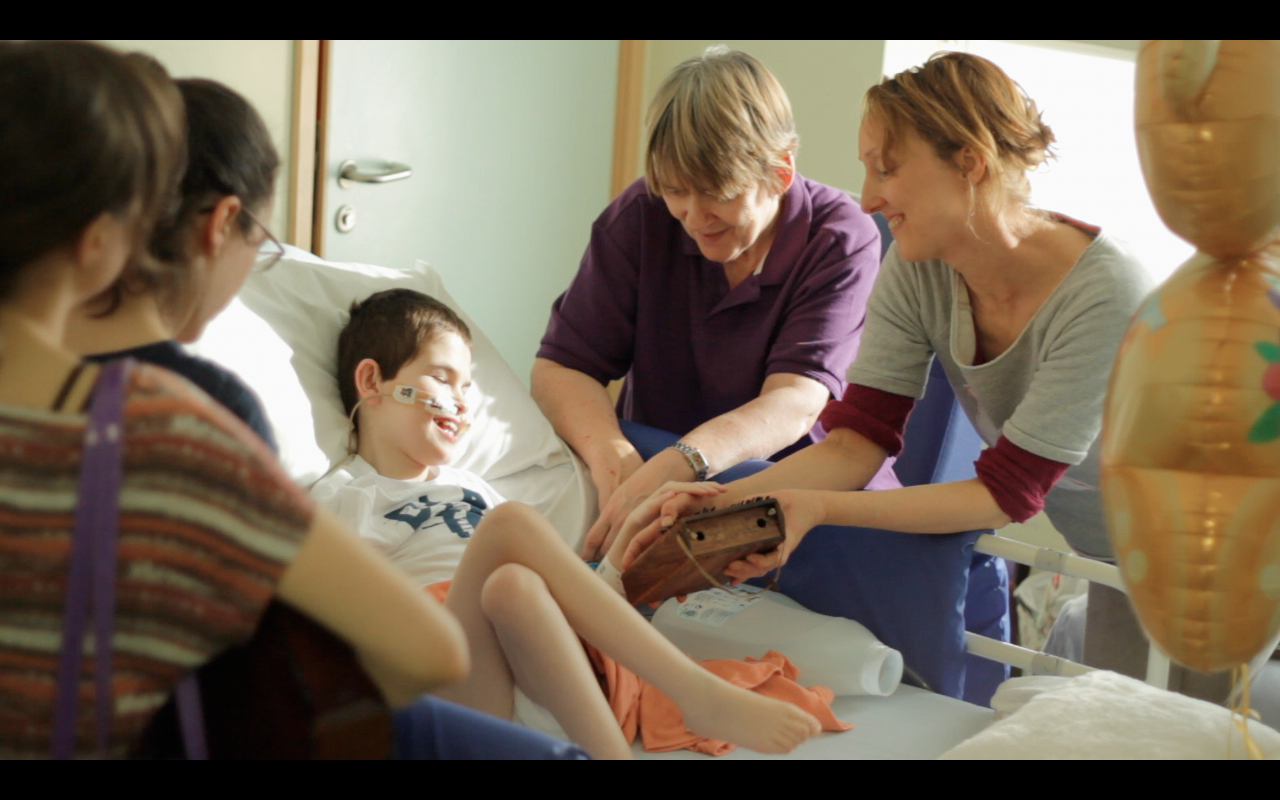 My own experience of healthcare was that it could be a cold and sterile environment so I'm immensely proud of the work Rhythmix is we delivering to change that.
Support #LocalCharitiesDay now